EcoGreen is a European project co-financed by the Erasmus+ programme (Strategic Partnerships in vocational education and training). Six institutions from four countries (Poland, Finland, Austria and Germany) are participating in the project.
Project coordinator
M.A. Richard Heise
Research Staff

Address
Callinstraße 20
30167 Hannover
M.A. Richard Heise
Research Staff

Project supervisor
Dr. Wolfgang Beutel
Research Staff

Address
Callinstraße 22
30167 Hannover
Dr. Wolfgang Beutel
Research Staff

Sustainability is an omnipresent topic for teachers and further training in this subject area is highly demanded. In schools, education for sustainable development is often thought of at the individual level and in this context addresses individual consumption, individual mobility and nutrition. While this is an important level of consideration, a holistic view of sustainable education must also include the system level, i.e. the level of economic policy and regulatory structures. This first step, from the micro to the macro level, is what the EcoGreen project wants to put into perspective. However, it will go one step further and expand the consideration of sustainable economic policy to include the perspective of alternative forms of economy and prosperity. We would like to enable vocational school teachers, and secondarily also vocational school students, to think in alternatives through further training in the form of critical socio-economic education; to understand economic systems as political decisions and to be able to influence them through action. Especially at vocational schools, where students are already closely linked to companies, such critical socio-economic education is indispensable. The issue of sustainability is a classic, cross-border collective goods problem, so it is imperative that the issue be addressed internationally, at least at the European level.
We want to train teachers, and secondarily also students, in the field of economic policy, sustainability and alternative economic orders and ideas of prosperity, and thus enable both teachers and students to act as critically-active subjects in the context of sustainable economic policy. In order to give them another perspective, they should not only think within the logic of the current capitalist economic order, but also find space for alternative concepts (e.g. post-growth economy or de-growth). Another goal of the project is the transnational dissemination of the project idea. Educational concepts can generally only have a pan-European impact if they are conceived internationally and can be developed transnationally.
Within the framework of the project, we carry out numerous activities. First of all, teachers are actively involved in the project at various stages in order to evaluate our results. At the same time, this step also serves to disseminate the project. In addition, a three-day learning teaching- training activity is carried out, in which teachers and members of other educational institutions receive further training on the EcoGreen project topic. In addition, the project materials are tested with at least 300 students, evaluated and improved again. All activities thus contribute not only to dissemination, but also to the constant revision and improvement of the project results.
All results are closely related to each other and were developed by educational experts from theory and practice.
Result 1 forms the didactically prepared factual basis for further training and lesson preparation for teachers.
It is completed by Result 2, which provides concrete teaching materials to meet the teachers' need for practical materials that can be used.
The holistic complement to these materials is the workshop and self-learning opportunity for teachers in Result 3, within which teachers are trained in critical socio-economic education.
Result 4 is to be understood as a deepening of the in-service training, within which the teachers gain the opportunity to exchange ideas, to carry on the project idea and to promote the sustainability of the project.
Currently we are working on the creation of the results. Project result 1 will be published here in May 2023.
The project is just starting. Check this site and stay tuned for the upcoming results!
The project is just starting. Check this site and stay tuned for the upcoming news & events!
Institute for Didactics of Democracy

The overall goal of the research group "AGORA Civic Education" as part of the "Institute for Didactics of Democracy" (IDD), is to enable both young people and adults to acquire key qualifications and competences necessary for active citizenship and participation at all levels of social and political life. The research group offers a wide range of teacher training courses and seminars covering all aspects of political education in teaching and learning. The courses are offered at university level as well as at national and European level.
Contact Person: Richard Heise (heise@idd.uni-hannover)
Website: https://www.idd.uni-hannover.de/de/institut/profil/
University of Vienna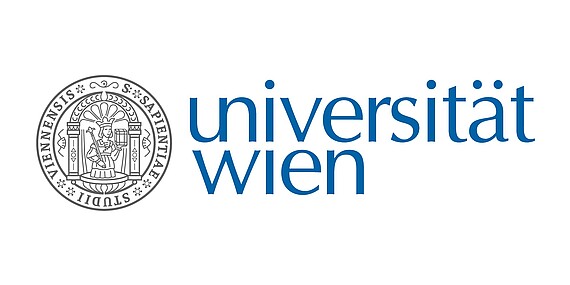 In the field of research, the University of Vienna is subdivided into 15 faculties and 5 centres. 49 directorates of studies and the Studienpräses (officer responsible for the implementation of the study law) are responsible for the organisation of courses. The research group of didactics of civic and citizenship education was established in March 2017 at the Centre for Teacher Education in order to strengthen civic and citizenship education within the education of teachers at the University of Vienna.
Contact Person: Johanna Taufner (johanna.taufner@univie.ac.at)
Website: https://www.univie.ac.at/
Itä-Savon koulutuskuntayhtymä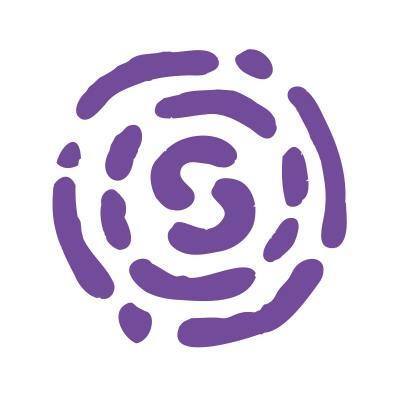 SAMIedu vocational college is a vocational college in the city of Savonlinna and is known as a high-quality educator and excellent coordinator and partner in educational development projects. The number of students in the school is about 1600, one third studies in vocational education, aged 16-60 years, for several basic professional qualifications, two thirds of the total number are adult students either in basic vocational education, in further or technical qualifications or in apprenticeship. Most of the students come from Savonlinna and the surrounding villages, a large number also from all over Finland. The total number of SAMI employees is 200. SAMIedu offers education and training in the following areas: social services, economy and administration, engineering and forestry and services.
Contact Person: Anne-Mari Behm (anne-Mari.behm@samiedu.fi)
Website: www.samiedu.fi
Pracownia Ksztalcenia Zawodowego "Voca Train" w Kolobrzegu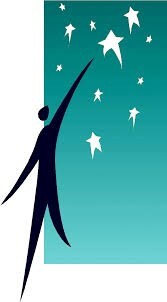 PRACOWNIA KSZTAŁCENIA ZAWODOWEGO "VOCA TRAIN" ZBIGNIEW SKWIERAWSKI w Kołobrzegu was founded on March 1, 2000 and is registered in the Central Register of Economic Activity (ceidg). Since the beginning of our activity, we have been preparing educational projects and carrying them out at the request of the applicants from the preparatory phase to the follow-up phase of the project. To date, we have prepared and implemented over 50 educational projects within the framework of Leonardo da Vinci, Youth, Socrates, Gruntvig, AGIS, ENEA, Erasmus+ and the Operational Programme Knowledge Formation Development (PO WER). We are currently implementing 3 KA101 projects for school teachers (language and method courses), 2 KA102 projects (international internships for vocational students) and 2 projects within the framework of transnational student mobility as part of the PO WER programme. Depending on requirements, we employ between 5 and 20 people. Our employees are specialists in certain areas and have extensive professional and training experience. We work with many primary, general and vocational schools in the region, organisations and associations as well as with local government institutions.
Contact Person: Maja Kowalczyk (myaka@interia.pl)
Website:
Zespol Szkol Lesnych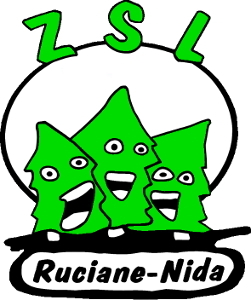 The Forestry School in Ruciane-Nida (ZSL) was founded in 1973. Since 01.09.2017 we have been working formally as an industrial center for vocational education and training under the name Forstschulkomplex. Teaching directions are forestry technicians, landscaping technicians, IT technicians, tourism service technicians, forestry machine operators, gardeners. We are a supra-regional school. We train the youth from the Warmian-Masurian Voivodeships, Podlaskie and Mazovia. We have a good didactic basis. We have specialist workshops for the professional subjects: forest protection, forest use, forestry, forest breeding, forestry and forest biology as well as well-equipped general education laboratories. We have three computer labs, a multimedia studio and a gym. We have a driving school for courses in the T-category (tractor) with full equipment and teaching staff. Most studios are equipped with modern audiovisual technology. The construction and equipment of the modern school workshops was completed two years ago. The didactic basis favors the use of modern teaching techniques and an efficient teaching and learning process. Interested students participate in literary, mathematical, athletic competitions (orienteering, shooting, archery, volleyball, chess), ecological competitions related to forest and hunting knowledge - which contributes significantly to the development of their interests and passions. Currently, our team consists of the technical school (9 branches - 223 students), dormitory (over 80% of the students). Students are 14-20 years old. For 3 years we have been conducting professional qualification courses for adults - our teachers establish good contacts with the students and their parents, at the same time they are characterized by high pedagogical effectiveness, helping their protégés to solve typical and unusual problems of adolescence. They are able to use different methods of work, they also use modern technologies.
Contact Person: Dorota Sokołowska (dorota.sokolowska@osaet.pl)
Website: http://zsl.org.pl/
Studienseminar Braunschweig für das Lehramt an berufsbildende Schulen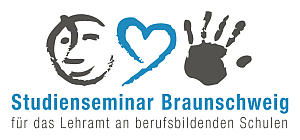 The StS BS LbS is the state-approved training institution responsible for the second phase of vocational school teacher training in the Braunschweig area. After completing their studies, prospective teachers at a teachers' college must complete an 18-month pedagogical-practical training course, which concludes with a second state examination and qualifies them for use at vocational schools. The university employs 35 specialists who train about 100 prospective teachers, including career changers, in various didactic and pedagogical areas. Professional specializations at the StS BS LbS are Applied Computer Science and Computer Science, Civil Engineering, Chemical Engineering, Wood Engineering, Mechanical Engineering and Interior Design, Food Sciences, Health Sciences, Nursing Sciences, Economics and Commerce, Social Education and Special Education. Subjects of general education at the StS BS LbS are biology, chemistry and physics, German, English and Spanish, religion and ethics, history, mathematics, sports and politics. Each profession and subject is organized in courses that follow a specific curriculum. In addition, the school offers extracurricular services in the areas of European and international education, integration of mobile digital devices into the classroom, experiential education, ERP systems and student coaching. The overarching guiding principles of the StS BS LbS are: Equipping the specialist rooms according to the requirements of modern pedagogy; regular participation in internal and external training events; Maintenance of a comprehensive educational offer in the Braunschweig area; Cooperation with regional, national and international actors, in particular taking into account the needs of vocational schools in the Braunschweig area; Optimisation of the work-life balance of our trainees through individual support and advice; Qualification of our trainees according to transparent expectations; Quality improvement through methodical measures in the sense of quality management.
Contact Person: Dunja Gremmelmaier (dunja.gremmelmaier@sts-bs-bbs.de)

This project has been funded with support from the European Commission. This communication reflects the views only of the author, and the Commission cannot be held responsible for any use which may be made of the information contained therein. Submission Number: 2021-1-DE02-KA220-VET-000025374 3.